the project The Translators The Poets
Translation Café National Broadcasting Corporation Literary Journals Contemporary Literature Press
And the Story Isn't Over... 49 poets in anthology & CD 2009: Romanian UK Tour
2016 & 2017: Delegations - Six Poets in Bucharest
2017: New Eng/Rom 'Series' bilingual collections of UK poets
2019/2020: 50 Poems - students translate the work of 70 project members
A collaboration between Lidia Vianu, Professor of contemporary British literature at the English Department of Bucharest University, and poetry p f, a showcase of poets writing in English, some fully accomplished with several published collections, others at the start of their poetic careers.
The project began in February 08 with translations of poetry into Romanian and publication online at the Translation Café, along with a programme of broadcasts by the Romanian National Broadcasting Corporation. This has gradually been extended to publication in literary journals and anthologies. A new Translation Café, with a fresher look and much easier to navigate, appeared in Jan 2010.
In 2009, following the publication, under the poetry p f imprint, of a bilinugual anthology and CD to coincide with the Romanian UK Tour, the project was extended to begin translation and publication of Romanian poetry and other work, under the project title RoPRO and, in 2016, the first delegation of poets visited Bucharest.
Further projects have included in-depth interviews, several translations of collections and anthologies of the work of Romanian Poets, the 'Series' project of 10 collections of work by English-language poets, and two delegation-visits to work with students at the University of Bucharest on poetry and on fiction. A few examples:
Broadcasts: These are 10 minute broadcasts commencing 23:50 (Bucharest time) / 21:50 London time) Radio Romania Cultural. The latest series began on 6th May2015 and ended on 18th June 2015.
Magazines & Ezines: Actualitatea literara, Algoritm Literar, Almanah Cultural, Atelier Liternet, Bucovina Literara, Constelatii diamantine, Diagonale, Fereastra, Nord Literar, Orizont Literar Contemporan, Pro Saeculum, Regatul Cuvantului, Revista Conta, Scrisul Romanesc, Sfera Eonica, Timpul
Dec 14, anthology: My Cup of Light... (translator Lidia Vianu, polisher Anne Stewart) free download
Jan 13, anthology: It might take me years... free download
Dec 11: Dan Verona's Selected Poems free download
Egophobia Short Stories, Apr 12
Translators comments:
Elena Arma on Translation Café 133, Sep 12, 'Anne Stewart' issue
Alina-Olimpia Miron on Mimi Khalvati's The Meanest Flower
Translation Café (from 2010, at: Translation Café)
The Café has been a virtual hotbed of discussion as the students delved into a multitude of English cultural references, seeking exactly the right Romanian equivalent, with English-speaking writers contributing helpful (hopefully!) responses and suggestions to the discussions. The Café is now principally an online journal, with downloads of each issue available as free downloads.
National Broadcasting Corporation
Prof Dr Vianu initially arranged with the Romanian National Broadcasting Corporation to put out some 30 or more 10 minute radio shows, each one devoted to one of the participating poetry p f poets. We are all becoming very fond of the voice of Dan Verona, presenter of the programme. Recording and broadcasting continues. Romanian visitors welcome! Non-Romanian speakers: an opportunity to tune in to another language at Radio Romania Cultural.
Listen to past broadcasts (Jun 08 to Nov 08) on site 2014 Broadcasts: are featured at one a week, with a link to the audio file on the poetry p f home page (top right).
Prof Vianu has publishing agreements with several Romanian literary journals: Timpul (The Time, Redactor Sef: Liviu Antonesei) has (and continues to) published several of the poets in tralslation and they have a lively website with forum, chat, literary and art journals.
Diagonale Cultural Journal (Romanian, Director: Ranu Voinescu) Mar/Apr 09 has published a full-page spread of translations by Alina-Olimpia Miron of Myra' Schneider's poetry. They have a website with lots of interesting links!
Founded by Prof Dr Lidia Vianu in 2011, the press has been created to publish online bilingual collections. George Sandulescu is the Executive Advisor to the project. Several texts have been published, including the illustrated versions of the 'Series' collections (2017) and a Rom/Eng collection, Dan Verona: Selected Poems, which was translated from Romanian by members of the MTTLC members and polished by English-language poets who are members of poetry p f:
Polishers: Helen Burke, Elizabeth Burns, Barbara Dordi, Hilary Elfick,
Kate Foley, Maria Jastrzebska, Kavita A Jindal, Angela Kirby, Philippa Lawrence,
Ruth O'Callaghan, William Oxley, Anne Stewart, Nigel Walker, Margaret Wilmot
Translators: Iulia Anchidin, Veronica Anghel, Alexandra Blaj, Alina Blanaru,
Dorina Burcea, Andreea Burtea, Alexandru Cârtu, Gianina Câsleanu,
Anamaria Comes, Oana Craciunescu, Angela Craescu, Roxana Cristea,
Roxana Dragusin, Cristina Florea, Lorena Fota, Alina Miron,
Ruxandra Georgescu, Eliza Ghitulescu, Madalina Gorneanu, A. Kouloumpatsani,
Sînziana Mihalache, Raluca Nebunoiu, Steliana Palade, Florentina Penciu,
Ioana Petrescu, Oana Popescu, Florentina Rahira, Alina Rosu, Alexandra Sârbu,
Cristina Stafie, Teofana Trâpcea.
Contemporary Literature Press, Jan 13: It might take me years... free download
The Romanian Pen Club, ed Lidia Vianu, selection of texts Constantin Abaluta, illustrations Cristina Ionna Young, translations by MA Programme participants and 21 English poets: Judi Benson, Helen Burke, Elizabeth Burns, Barbara Dordi, Hilary Elfick, Kate Foley, Wendy French, Angela Kirby, Maria Jastrzebska, Kavita A Jindal, Moira Merryweather, Joan Michelson, Dan Moran, Ruth O'Callaghan, William Oxley, Rod Riesco, Doris Runey, Maggie Sawkins, Anne Stewart, Nigel Walker, Vicky Wilson.
Contemporary Literature Press, Dec14: My Cup of Light. Anthology, 139 pages, 39 Romanian poets. Translator Lidia Vianu, polisher Anne Stewart. "The poets included were born between the years 1941 and 1983. Although they were all born in Romania, they belong to two different worlds. This is a book of two generations, divided by the fall of the Iron Curtain. What keeps these poets together is the awareness that they are all speakers of a small language: it could be termed as the 'Romanian language complex'.
free download
Jan/Feb 2017, saw the completion of a new project: a 'Series' of 10 small collections translated by Prof Dr Lidia Vianu, published as parallel texts both in print and, in illustrated versions, online. The poets published in this project are Moira Andrew, Michael Curtis, Hilary Elfick, Katherine Gallagher, Maria Jastrzebska, Joan Michelson, Daniel Thomas Moran, Jeremy Page, Mandy Pannett and Anne Stewart.
More and links to buy and /or download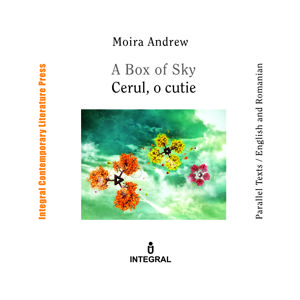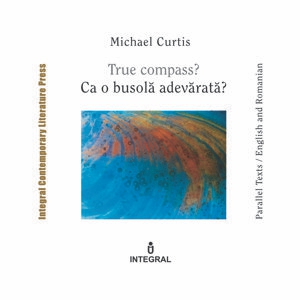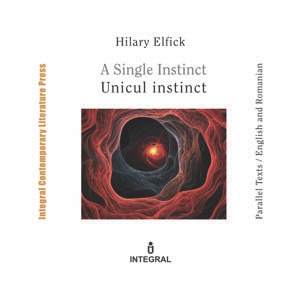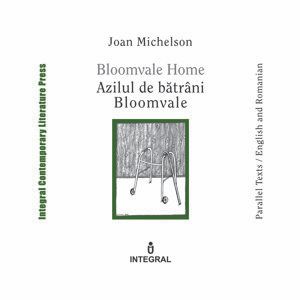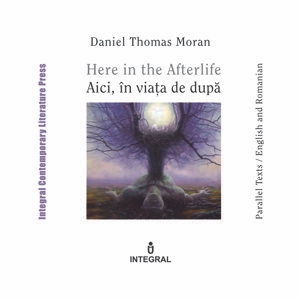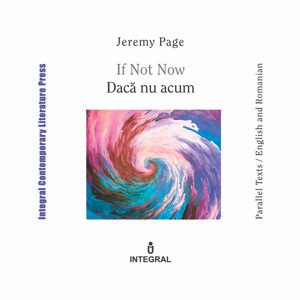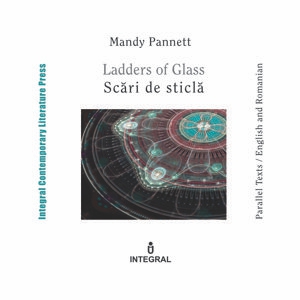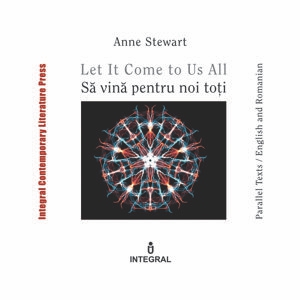 Delegation Visits to Bucharest
2018 (Apr): on our third visit, the poetry p f delegation included 5 poets - Caroline Carver, Kavita A. Jindal, Peter Phillips, Anne Stewart and Dorothy Yamamoto, and we were joined by a London publisher, Susan Curtis, Director of Istros Books. The masterclasses were on 'short fiction'. A selection of the poets' work, Five British Poets, was published in dual-language by Editura Muzeul Literaturii Române in advance of the visit, translations by Lidia Vianu, and later published by Lidia as The Magician in Me, at Contemporary Literature Press. The Muzeul, still quite new, also very generously hosted the events alongside those who have supported and enabled the earlier visits: the University of Bucharest, the Romanian Cultural Institute, the Romanian Writers' Union, the Ministry of Culture and the British Council.
2017 (May): a second delegation - Wendy French, Joan Michelson, Graham Mummery, Peter Phillips, Maggie Sawkins, and Anne Stewart - worked with the students on their translations of Romanian fiction in the early part of the visit and, in the later part, ran Creative Writing workshops with their groups. Integral published a second 'sampler' anthology of the work of the delegates which was made available during the visit. See the 'poets' diaries', Romania's Moment, at Contemporary Literature Press.
Illustrated version of poets' sampler anthology, translated by Lidia Vianu: Six British Poets. 2017 (58pp)

2016 (Apr): 'Six British Poets', all long-term members of the poetry pRO/RoPRO project, spent a week in Bucharest working with 80 of the students there on their translations from Romanian. The poets are Maggie Butt, Katherine Gallagher, Alwyn Marriage, Jeremy Page, Peter Phillips and Anne Stewart. Prof Vianu has published the entire programme in a series of free downloads available from her own imprint, Contemporary Literature Press. There are 4 volumes:
The finished work of the students (Eng & Rom): Contemporary Romanian Poets (2006-2016) (398pp)
The diary notes by the poets (Eng & Rom): Poets' Diaries (63pp)
An anthology of poetry by the poets, translated by Ioana Ieronim: Six English Poets – Anthology (121pp)
The diary notes of the students (Eng or Rom): Students' Diaries (236pp)
- this last also includes the full week's schedule, a transcript of a discussion event on 'how literature should be taught', and details of (and our thanks to!) the project partners, without whose support, the visit could not have taken place: University of Bucharest, The Romanian Cultural Institute, The Writers' Union, and the National Museum of Romanian Literature.
A sampler of the anthology (2 poems by each poet) was published in print during the visit by Integral Vinea (Bucharest).
Work completed by the students as they complete their dissertations are published at Translation Café (links list) in 2016:2018:
| | |
| --- | --- |
| 165: Eduard Simion translates Virgil Diaconu | 178: Iulia Dodu translates Nina Cassian |
| 166: Elena Busa translates Ioan Moldovan | 179: Silviu Buzatu translates Teodor Duna |
| 167: Ana-Maria Albu translates Robert Serban | 180: Antonia Ciai translates Marian Draghici |
| 168: Andrei Birsan translates Mircea Cartarescu | 181: Ira Beratlief translates Ovidiu Genaru |
| 169: Manuela Chira translates Mircea Dinescu | 182: Ioana Poenaru translates Adrian Popescu |
| 170: Izabela Vate translates Cassian Maria Spiridon | 183: Andreea Voicu translates Angela Marinescu |
| 171: Anca Romete translates Gabriel Chifu | 184: Alina Deacu translates Dan Mircea Cipariu |
| 172: Raluca Benea translates Marta Petreu | |
| 174: Alexandra Velicu translates Liviu Ioan Soiciu | |
| 175: Oana Diaconu translates Ioana Ieronim | |
| 176: Ana-Maria Tone translates Dan Sociu | |
| 177: Ioana Sabau translates Matei Visniec | |
Students of the MTTLC programme were each invited to translate a substantial body of work by one of the poetry p f members signed up to the poetry pRO project and to interview them as part of their coursework and to produce the work for their dissertations. 30 student/poet pairs were allocated in 2019 and 41 in 2020, the resulting dissertations to be published in Romanian at Translation Café. back to top
2019
Poets: Moira Andrew, Gary Bills, Graham Burchell, Maggie Butt, Malcolm Carson, Caroline Carver, A C Clarke, Claire Crowther, Brian Docherty, Ann Drysdale, Hilary Elfick, Kate Foley, Wendy French, Leah Fritz, Katherine Gallagher, Donald Gardner, Gabriel Griffin, Maggie Harris, Fawzia Kane, Jane Kirwan, Neil Leadbeater, Simone Mansell Broome, Joan Michelson, Lyn Moir, Lynne Rees, Anna Robinson, Maggie Sawkins, Myra Schneider, Merryn Williams, Dorothy Yamamoto
Translators: Alecsa G.S. Raluca Maria, Barbu G. Ioana - Adriana, Biţoană M. Raluca - Mihaela, Botîlcă M. Cristina Mihaela, Cataraga-Râjniţă I. Felicia-Elena, Chiru N. Andreea, Cojocaru M. Gabriela (Tokajine), Duminică D. Alina - Nicoleta, Florea (Kenaan) I.P. Laura - Mihaela, Florea C. Gabriela, Floriu V. Alexandru, Gheorghiu-Cicma L. Teodora, Ghiţă C.A. Ioana - Simona, Grosoiu V. Mădălina-Andreea, Guţă D.N. Mădălina - Theodora, Ivan M. Alexandra-Simona, Macry V. Victor-Theodor, Mihăescu S. Maria - Andreea, Mihai C. Raluca-Georgiana, Milouiu M. Ana - Maria, Mirică M. Marina Adelina, Papadol T. Elena - Alexandra, Petrescu V. Ecaterina Silvia, Simon M. Simona, Stan I. Oana - Alexandra, Ştefan M. Irina, Surcel D. Bianca Cristina, Tănase P. Mihai - Patryk, Toth C.A. Carol - Şerban, Vătrai B. Iustina Carmen
2020
Poets: Mike Bartholomew-Biggs, Philip Bennetta, Barbara Daniels, Stella Davis, Mike Di Placido, Barbara Dordi, Victoria Field, Geraldine Green, Graham High, Gill Horitz, Maria Jastrzębska, Kavita A. Jindal, Johannes Kerkhoven, Angela Kirby, Pauline Kirk, Thelma Laycock, Alison Lock, Caroline Maldonado, Alwyn Marriage, Nancy Mattson, Jane McLaughlin, Rosemary McLeish, Paul McLoughlin, Daniel Thomas Moran, Graham Mummery, Carolyn O'Connell, Patrick Osada, Jeremy Page, Linda Rose Parkes, Peter Phillips, Jenna Plewes, Andrea Porter, Sue Proffitt, Jo Roach, Mary Robinson, Sue Rose, Anne Stewart, Seán Street, Michael Swan, Deborah Tyler-Bennett, Margaret Wilmot
Translators: Ana Manea, Iulia Andrei, Catrinel Baciu, Mădălina Mangalagiu, Cristina Belli, Georgiana Marin, Cristina Marin, Irina Bîlcan, Elena Bobocescu, Adina Tămăsan, Florentina Brînzan, Ecaterina Buse, Rodica Ceterchi, Azaria Coman, Andreea Matei, Andra Olariu, Cătălina Teliban, Mihaela Tarida, Maria Costea, Ana-Maria Oprea, Mălina Tîru, Iulia Urea, Cătălina Petculescu, Alexandr Cotar, Cristina Danciu, Alina Dinu, Ioana Drangoi, Cristina Dumitru, Andreea Fedeles, Mihaela Gutu, Lavinia Zamfir, Iuliana Popa, Gabriel Zamfirescu, Andreea Radu, Cristina Stafie, Adriana Rosca, Alina Hodorogea, Adriana Simion, Alina Stăncescu, Andreea Iancu, Anita Lambru
And the Story Isn't Over...

39 poets & 33 translators.
£7.99 (£6 contributors), or £11.99 with companion CD

Most of the poems have previously been published by magazines and in collections so the anthology presents a fair sampling of what publishers currently see as good poetry.

"... an unusually large number of good poems for an anthology" Katrina Naomi, poet

And the Story So Far...

21 poets & 17 translators (companian CD to the anthology, and mostly not the same poets/poems).
£4.50 (£3 contributors), or £11.99 with anthology

Most of the poems have previously been published by magazines and in collections so the anthology presents a fair sampling of what publishers currently see as good poetry.The CD contains a mix of amateur recordings and professional recordings extracted from the National Broadcasting Corporation (Romanian) programmes.
Translation Café Special "Best of" May 09 (75)
Translators involved in the initial project were invited to have a short biographical note, or a comment on the project, included here.
To see the translators currently involved, visit the new Translation Café site.
Name

details / link

Andreea Diaconu

Editor, Translation Café

BA (English and German), Babes-Bolyai University, attended Friedrich Alexander University Erlangen-Nuremberg, graduated Prof Vianu's MA (Translation) programme. Her BA thesis focused on contemporary British literature and Chaos Theory. She is on the editorial board of Sisif, an online cultural journal.

translation link: Ruth Fainlight, A Fairy Story

Ileana Botescu-Sireteanu

Teaches creative writing and British literature at the Faculty of Letters, the Transilvania University in Brasov. PhD student of Lidia Vianu; thesis— the fiction of Angela Carter and Jeanette Winterson. Member of CTITC, permanent contributor to Translation Café.

translation link: TS Eliot, The Love-Song of J. Alfred Prufrock

Alina Barbu

Alina Barbu is a teacher of English and French. She received a Bachelor's Degree in Foreign Languages and Literatures from the University of Bucharest in 1995, and a Ph.D. in Comparative Literature from the same university in 2007.

translation link: George Szirtes, Body Songs

Elena-Carmen Bobocescu

Teaching assistant, University of Bucharest. Her PhD is under joint supervision (Profs Vianu, [Bucharest], and Aquien [Sorbonne]). Translation is part and parcel of her daily life. She finds, through linguistic exchanges, a deeper understanding of the Anglophone mindscape and culture.

translation link: Alan Brownjohn, Ballad for a Birthday

Ruxandra Buluc

In my opinion, translating poetry is a remarkable combination of inspiration, frustration and sudden insights. And being able to grasp other people's dreams and feelings makes it all worthwhile.

translation link: Eva Salzman, Brooklyn Bridge

Gianina Casleanu

English-with-French graduate, student of Prof Vianu, technical assistant for French ISP. She is fascinated by British culture and history, has always loved poetry but "discovered a tender side" of herself in translating poems for the poetry pRO project.

translation link: D H Lawrence, Bavarian Gentians

Simona Elisabeta Catana

Teaches English at the Polytechnic University of Bucharest. Lidia Vianu's Ph.D student. Thesis: Intertextuality in Peter Ackroyd's Literary Work.

translation link: Alan Brownjohn, Marechiare

Rodica Ionas

I am a secondary school English teacher and I am Professor Vianu's student at Master course in Translating Contemporary Literature. I like modern and postmodern literature.

translation link: Kazuo Ishiguro, Fragment One

Arina Lungu

An English Teaching Assistant at the University of Bucharest. At present I am also studying for a PhD degree at the University of Warwick, working on a thesis on the reprsentation of space and gender in contemporary British women's writing.

Translation link: WB Yeats, Chosen

Alina-Olimpia Miron

A teacher of English/French and a certified translator, she graduated from Bucharest University, Faculty of Foreign Languages. She is a former tudent of Prof. Vianu and is currently translating a book for a Romanian publishing house. She would like to have her own firm of literary translations, which hold a special place in her heart.

Cristina Nistor

Translated some stories and novels in the past, now writing a PhD thesis. Also trying my hand at translating poetry. I know that 'traduttore tradittore', and I can only hope that the message of the text will survive my betrayal.

translation link: George Szirtes, Clouds (and The Child as Metaphor)

Elena Nistor

Lecturer, Univ.Agronomic Sciences and Veterinary Medicine, Bucharest. PhD student of Prof. Lidia Vianu (thesis: Contemporary British Women Poets). Member of editorial board, International Notebook of Poetry, annual publication sponsored by the Romanian Writers and Artists' International Association – LiterArt XXI

translation link: Katherine Gallagher, Itinerant (t/f)

Florentina Yvonne Penciu

I profess peace and freedom and strongly believe that communication is the key to a better, war-free world. Translation makes thoughts cross borders, reach souls. I hope that, someday, my translations will be as transparent, fluid and fresh as nature.

translation link: Anny Ballardini, Someone Else

Brandusa Prepelita-Raileanu

She is PhD at the University of Bucharest, with the doctoral thesis on Malcolm Bradbury and David Lodge, under the coordination of Prof. Dr. Lidia Vianu. She teaches as senior lecturer at the University Politehnica of Bucharest.

translation link: Mary MacRae, Life Story

Anna-Maria Purec

graduate from Bucharest University, Faculty of Foreign Languages and Literatures, student of Prof Vianu. Ana-Maria likes modern and postmodern British and American literature and Finnish language and culture. Her main hobby is studying foreign languages, their respective cultures and civilisations

translation link: (t/f)

Elena Daniela Radu

I teach English at "Gheorghe Lazar" National College in Bucharest. I am a translator, as well, which is my other hobby apart from teaching and dancing. I am taking the Masters course in Translating Contemporary Literature at Bucharest University.

translation link: Elaine Feinstein, various from Poems for Arnold

Ana Paula Sezonov

(detail t/f)

Lavinia Zainea

Born in 1985, she studied English and Portuguese at the University of Foreign Language (Bucharest). She is currently an MA student, studying the translation and interpretation of the contemporary literary text and is the editor of Translation Review and the secretary of the CTITC (the Center for Interpretation and Interpretation of the Contemporary Text).

Aprilia Zank

Born in Romania, resident in Germany, PhD student at Ludwig-Maximilians-University in Munich. I write verse in English and German, and occasionally translate poetry from and into English, German, French and Romanian (Translation Café and literary periodicals).

translation link: Alan Brownjohn, Ruse
Elena Arma: An experience for the heart and mind
on Translation Café
'Anne Stewart'

read interview/article/poems:
issue 133 Sep 2012
I've always been a poetry lover and to be given the opportunity to translate and talk about poems and their author in an entire magazine issue was a dream come true for me. I came into contact with Anne Stewart's poems a few years back and when I learned that I could write a magazine issue on her poems I did not hesitate. She was eager to help any way she could and whatever questions I had she answered quickly and clearly.
Translating her poems was challenging, beautiful and very rewarding. I chose to analyze a few of those poems in short essays in which I explained the way I understood and translated them and why I opted for a certain Romanian word or phrasing. Writing these essays brought me more joy than I can say because in them I expressed my own perspective and opinion freely so that other people might understand why those poems are so wonderful and why I care for them so much. Writing this magazine issue and working with Anne has been an experience I will cherish forever.
At the moment I'm working as an English teacher at Shakespeare School, another wonderful experience, and writing my own poems in English when inspiration and time allow me to do so.
Alina-Olimpia Miron on translating Mimi Khalvati's
The Meanest Flower
I am a former MA student of Professor Vianu. I did my dissertation on Mimi Khalvati's poetry, more specifically, 90% (26) of the poems comprised in The Meanest Flower. Mimi Khalvati's poetry wasn't my first choice for my dissertation paper. The poetry of the writer whom I had first chosen was much too simple, or, if you want, did not offer me any challenge translation-wise. So, I decided to switch to Mrs. Khalvati's poems which, though might seem rather simple at first, are actually very intricate webs of meanings and images craftily put together. My main goal was to achieve that Romantic tone that pervades every word of the volume, to render as accurately as possible into Romanian the sensibility, rigidity, formalism and substance specific to the ghazal and to portray as best as possible the imagery behind the poems; since English and Romanian do not pertain to the same linguistic branch, changes had to be made mainly at a grammatical, stylistical and lexical level. In most cases, grammatical translation would run smoothly, but modifications pertaining to register and style would be necessary. Discovering Mimi Khalvati's poetry was a soothing and long process. Why soothing? Because her poetry is like a healing to the soul – whatever one's soul has been through –, a dressing put on the wound to mend the scarring. Why long? Because, unlike most poets I have read, Mrs. Khalvati's poetry does not make one fall head over heels in the first seconds; it is a slow process precisely as one has to discover the other – the author – behind the poems and that cannot be achieved instantly.
As each translation is published or broadcast, the translation links are added below:
Name / Area

Broadcasts / Journals / Online

Anna Adams

Eng to Rom:
Timpul, May 10 - Madalina Mot

Moira Andrew, Devon

2017: Series collection, A Box of Sky, translator Lidia Vianu

Rom to Eng:
Translation Café 124 - May 11: Dan Mircea Cipariu

Mike Bartholomew-Biggs, London

Eng to Rom:
Translation Café 118 - Sep 10 - translated by Raluca Manulescu

Alice Beer

Eng to Rom:
Translation Café 07 Apr 08

Philip Bennetta, Kent

Eng to Rom:
Broadcasts:
29 Apr 10, Alexandra Sârbu
22 May 12, Elena Daniela Radu

Timpul, Dec 09

Judi Benson, London

Eng to Rom:
Broadcast: 2008, Andreea Diaconu - listen

Actualitatea literara 19/20, Apr/May12, MTTLC

and Rom to Eng:
in anthology 'Mi -ar trebui un sir de ani' / 'It Might Take Me Years, 2009, Casa Cartii de Stiinta - republished online by Contemporary Literary Press, Jan 13 free download

Gary Bills, Herefordshire

Eng to Rom:
Broadcast: 2008, Aurora Gheorghita - listen

Patricia Bishop, Gloucester

Eng to Rom:
Broadcast: 29 Apr 10, Alexandra Sârbu

Timpul, Dec 09

Pat Borthwick, Yorkshire

Eng to Rom:
Collection in progress: Monica Tone

Joanna Boulter, Darlington

Eng to Rom:
Broadcast: 8 May 10, Alexandra Sârbu

Revista Conta 4, Mihaela Sora
Scrisul Romanesc, Feb 12, translated by Laura Marinica
Timpul, Oct 10

Graham Burchell, Devon

Eng to Rom:
Broadcasts:
8 May 10, Alexandra Sârbu
22 May 14, Silvia Ecaterina Constantinidis

Actualitatea literara, Jan/Feb 13: Marcela Zorland

Helen Burke, York

Eng to Rom:
Broadcast: 2008, Corina Onofrei - listen

Timpul, Dec 11, Loredana Adriana Malic

and Rom to Eng:
Translation Café 124 - May 11: Dan Mircea Cipariu

and Rom to Eng:
in anthology 'Mi -ar trebui un sir de ani' / 'It Might Take Me Years, 2009, Casa Cartii de Stiinta - republished online by Contemporary Literary Press, Jan 13 free download
Dan Verona's Selected Poems ... free download

Elizabeth Burns, Lancaster

Eng to Rom:
Broadcast: 2008, Simona-Elisabeta Catana - listen

Timpul, Apr 09, translator Gabriela Oancia

and Rom to Eng:
in anthology 'Mi -ar trebui un sir de ani' / 'It Might Take Me Years, 2009, Casa Cartii de Stiinta - republished online by Contemporary Literary Press, Jan 13 free download
Dan Verona's Selected Poems ... free download

Maggie Butt, London

Eng to Rom:
Broadcasts: 2008, Raluca Romaniuc - listen
16 Mar 09, Ioana Ionita

Translation Café 9 Dec 08
Translation Café 23 Mar 09
Translation Café May 09 (76)
Translation Café Dec 09 (90)
Translation Café Jun16, 163 - Ioana Ieronim

Malcolm Carson, Cumbria

Eng to Rom:
Translation Café 115 - Aug 10 - translated by Iuliano Florea

Collection translated by Iona Teodorescu

Caroline Carver, Cornwall

Eng to Rom:
Broadcast: 2008, Cristina Florea - listen

Timpul, Feb 13: traducere Mona Samulescu

and Rom to Eng:
Egophobia Short Stories, Apr 12
Translation Café 124 - May 11: Dan Mircea Cipariu

A C Clarke, Glasgow

Eng to Rom:
Broadcasts:
26 May 11, traducere Adelina Lupu, lectura Iulian Arabagiu
9 May 12, traducerea Vlad Bârsan, lectura Laura Daniela Vatafu
3 Jun 14, Andreea Hofer

Pro Saeculum 1-2/2011
Timpul, Dec 12, Florina Samulescu

and Rom to Eng:
Egophobia Short Stories, Apr 12
Translation Café 124 - May 11: Dan Mircea Cipariu

Annie Clarkson, Manchester

Eng to Rom:
Broadcast: 2 May 11, Oana-Alexandra Udrescu

Constelatii Diamantine, Issue 6, 2011
Constelatii Diamantine, Issue 9, 2011
Pro Saeculum 1-2/2011

Graham Clifford, London

Eng to Rom:
Broadcast: 6 Jun 11, traducere Alina-Olimpia Miron, lectura Mirona Palas

Constelatii Diamantine, Issue 4, 2010
Constelatii Diamantine, Issue 9, 2011
Pro Saeculum 1-2/2011

Christine Coleman, West Midlands

Eng to Rom:
Broadcast: 2008, Roxana Ciorîia - listen

and Rom to Eng:
Egophobia Short Stories, Apr 12

Claire Crowther, Surrey

Eng to Rom:
Broadcast: 2008, Roxana Ciorîia - listen

Timpul, May 10 - Madalina Mot

Agonia 'Meet the Poet', interview by Iulia Grosu

Michael Curtis, Kent

Eng to Rom:
Broadcast: 2008, Cristina Nistor - listen
& 5 Jun 14, Iona Alexandra Dumitrescu

Timpul, Feb 12, Oana Badea

2017: Series collection, True Compass, translator Lidia Vianu

Barbara Daniels, Monmouthshire

Eng to Rom:
Broadcast: 14 Apr 10, Alina-Olimpia Miron

Pro Saeculum, Apr-Jun12, Florina Samulescu
Timpul, Mar 10 - Mircea Filimon

Kathryn Daszkiewicz, Grantham

Eng to Rom:
Broadcast: 14 Apr 10, Alina-Olimpia Miron

Stella Davis, Somerset

Eng to Rom:
Broadcast: 2008, Irina Stama - listen

Timpul, Sep 08, translator Daria Protopopescu (ed in chief Liviu Antonesei)

Bucovina Literara, 3-4/2012, Laura Bosena
Translation Café 20 Apr 08

Michael di Placido, Yorkshire

Eng to Rom:
Broadcast: 2008, Serban-Dragos Ionescu - listen

Timpul, Dec 08, translator Elena Radu

Brian Docherty, London

Eng to Rom:
Broadcasts: 21 May 12, Iulia Florescu
& 8 May 14, Bianca-Lidia Zbarcea

Actualitatea literara 17, Feb 12, Madalina Borcau
Timpul, Sep 08, translator Daria Protopopescu (ed in chief Liviu Antonesei)

Barbara Dordi, France

Eng to Rom:
Broadcast: 2008, Eliza Ghitulescu - listen

Timpul, Aug 08, translator Brandusa Raileanu

and Rom to Eng:
in anthology 'Mi -ar trebui un sir de ani' / 'It Might Take Me Years, 2009, Casa Cartii de Stiinta - republished online by Contemporary Literary Press, Jan 13 free download
Dan Verona's Selected Poems ... free download

Ann Drysdale, Gwent

Eng to Rom:
Broadcast: 17 May 11, traducere Mihaela Liliana, lectura Heleanu, lectura Iulian Arabagiu

Beata Duncan, London

Eng to Rom:
Broadcast: 18 Apr 10, Adriana Boagiu

Pat Earnshaw, Surrey

Eng to Rom:
Broadcast: 2008, Michaela Guzu (Lectura: Lavinia Carcu) - listen

and Rom to Eng:
Egophobia Short Stories, Apr 12

Hilary Elfick, Surrey

Eng to Rom:
Broadcast: 30 Apr 12, Laura Daniela Vatafu

Algoritm Literar, Iss 3, (Rom to Eng, with translators)

2017: Series collection, A Single Instinct, translator Lidia Vianu

and Rom to Eng:
in anthology 'Mi -ar trebui un sir de ani' / 'It Might Take Me Years, 2009, Casa Cartii de Stiinta - republished online by Contemporary Literary Press, Jan 13 free download
Dan Verona's Selected Poems ... free download

June English, Kent

Eng to Rom:
Broadcast: 18 Apr 10, Adriana Boagiu

Timpul, May 09

Martina Evans, London

Eng to Rom:
Broadcast: 12 Jun 14, Lucia Prohnitchi

Timpul, Apr 10
Pro Saeculum 3-4, Jul 13, Simona Samulescu

Joanna Ezekiel, Middlesex

Eng to Rom:
Timpul, May 10 - Madalina Mot

Victoria Field, Cornwall

Eng to Rom:
Broadcast: 2008, Liviu Martinescu, (Lectura: Elena Nistor) - listen

Revista Conta 4, Laura Bosnea
Timpul, Jun/Jul 08, translator Daniela Oancea

Agonia 'Meet the Poet', interview by Catalina Stefania Virvescu

Janice Fixter, Croydon

Rom to Eng:
Translation Café 124 - May 11: Dan Mircea Cipariu

Kate Foley, Amsterdam

Eng to Rom:
Broadcasts: 2008, Raluca Robatzchi - listen
15 Jun 09, Gianina-Aniela Casleanu
26 May 14, Andrei Ionut Scurtu

and Rom to Eng:
in anthology 'Mi -ar trebui un sir de ani' / 'It Might Take Me Years, 2009, Casa Cartii de Stiinta - republished online by Contemporary Literary Press, Jan 13 free download
Dan Verona's Selected Poems ... free download

Nigel Forde, York

Eng to Rom:
Translation Café 27 Mar 08

Wendy French, London

Eng to Rom:
Broadcast, 13 Jun 10, Anamaria Dorina Lascu

Regatul Cuvantului, Oct 12, Simona Samulescu
Timpul, Nov 09 & Jun 10

Translation Café 95 - Love Poems edition, Mar 10

and Rom to Eng:
in anthology 'Mi -ar trebui un sir de ani' / 'It Might Take Me Years, 2009, Casa Cartii de Stiinta - republished online by Contemporary Literary Press, Jan 13 free download

Leah Fritz, London

Eng to Rom:
Broadcasts, 5 May 09, Veronica Anghel
12 Jun 10, Iulian Arabagiu
13 Jun 10, Anamaria Dorina Lascu

Actualitatea literara 18,Mar 12, Madalina Borcau
Fereastra, Jun 15, Ioana Sabau
Regatul Cuvantului, Mar 14, Bianca Zbarcea

and Rom to Eng:
Translation Café 124 - May 11: Dan Mircea Cipariu

Katherine Gallagher, London

Eng to Rom:
Broadcast: 2008, Alexandra Sarbu - listen
& 27 May 14, Minodora Tunaru

2017: Series collection, The White Boat, translator Lidia Vianu

Donald Gardner, Amsterdam

Eng to Rom:
Broadcast: 2008, Nicoleta Stroie - listen

Timpul, Feb 10

Daphne Gloag, London

Eng to Rom:
Broadcast: 5 May 11, Loredana-Adriana Malic

Constelatii Diamantine, Issue 4, 2010
Pro Saeculum 1-2/2011
Pro Saeculum 3-4/2011

Geraldine Green, Cumbria

Eng to Rom:
Broadcasts: 14 Mar 11, Ruxandra Câmpeanu
7 May 12, Simona Samulescu

Pro Saeculum 3-4/2011

Bill Greenwell, Devon

Eng to Rom:
Broadcasts: 30 Apr 09, Cristina Florea
13 Jun 10, Anamaria Dorina Lascu

Timpul, Jun 10

Gabriel Griffin, Orta St Giulio, Italy

Eng to Rom:
Broadcasts: 2008, Elena Enache - listen

Timpul, Aug 12, Florina Samulescu

Chris Hardy, London

Eng to Rom:
Broadcast: 2008, Florentina Rahira Tinte - listen

Agonia 'Meet the Poet', interview by Iulia Tanase
Translation Café 5 Jun 08
Translation Café 107 - Jun 10 -trans. Florentina Rohira Tinte

Maggie Harris, Wales

Eng to Rom:
Broadcast: 2 May 12, Iulia Florescu

David Hart, Birmingham

Eng to Rom:
Broadcast: 17 Jun 14, Elena Daniela Radu

Nord Literar, May 13, Daniela Radu

Collection translated: Raul Cojocaru

Graham High, London

Eng to Rom:
Broadcast: 29 Mar 11, Madalina Mot

Constelatii Diamantine, Issue 4, 2010
Constelatii Diamantine, Issue 9, 2011
Fereastra Almanah Cultural, 2015 - Ioana Sabau

Alison Hill, Middlesex

Eng to Rom:
Broadcast: 16 Jun 09, Olimpia Malai

Louisa Hooper, London

Eng to Rom:
Broadcast: 2008, Iona Tudor - listen

Timpul, Feb 10

Maria Jastrzebska, Brighton

Eng to Rom:
Broadcast: 2008, Elena Nistor - listen

Actualitatea literara 13, Oct 11, Petronela Corobleanu
Timpul, Sep 12, Laura Vatafu

2017: Series collection, Old Knives, translator Lidia Vianu

Translation Café 99 Apr 10
Warsaw Tales (trilingual, free download)

and Rom to Eng:
Egophobia Short Stories, Apr 12
in anthology 'Mi -ar trebui un sir de ani' / 'It Might Take Me Years, 2009, Casa Cartii de Stiinta - republished online by Contemporary Literary Press, Jan 13 free download
Translation Café 124 - May 11: Dan Mircea Cipariu
Dan Verona's Selected Poems ... free download

Kavita A Jindal, London

Eng to Rom:
Broadcast: 13 Jun 10, Anamaria Dorina Lascu

Regatul Cuvantului, Feb 12: Alina Popa

Translation Café 116 - Aug 10 - translations by Patricia Nicolai

and Rom to Eng:
in anthology 'Mi -ar trebui un sir de ani' / 'It Might Take Me Years, 2009, Casa Cartii de Stiinta - republished online by Contemporary Literary Press, Jan 13 free download
Dan Verona's Selected Poems ... free download

Valerie Josephs, London

Eng to Rom:
Broadcasts: 26 May 10, Roxana Gabriela Bodîrca
14 May 14, Iona Fotache

Fawzia Kane, London

Eng to Rom:
Broadcast: 1 May 12, Corina Onofrei

Agonia 'Meet the Poet', interview by Sinziana Mihalache

and Rom to Eng:
Egophobia Short Stories, Apr 12

Johannes Kerkhoven, London

Eng to Rom:
Broadcast: 24 May 11, traducere Delia Dumitriu, lectura Mirona Palas

Mimi Khalvati, London

Eng to Rom:
Broadcast: 20 May 09, Alina Bucurel

Translator's Comment - Alina-Olimpia Miron

Anne Kind, Leicestershire

Eng to Rom:
Broadcast: 26 May 10, Roxana Gabriela Bodîrca

Angela Kirby, London

Eng to Rom:
Broadcast: 2008, Iona Tudor - listen
& 4 Jun 14, Diana Apetroaei

and Rom to Eng:
Egophobia Short Stories, Apr 12
in anthology 'Mi -ar trebui un sir de ani' / 'It Might Take Me Years, 2009, Casa Cartii de Stiinta - republished online by Contemporary Literary Press, Jan 13 free download
Dan Verona's Selected Poems ... free download

Pauline Kirk, York

Eng to Rom:
Constelatii Diamantine, Issue 51, Nov 2014

Jane Kirwan, London

Eng to Rom:
Broadcast: 10Jun14, Cristina Dragoi

Pro Saeculum 89, Oct 13, Simona Samulescu

Philippa Lawrence, Wiltshire

Eng to Rom:
Broadcast: 2008, Elena Arma - listen

Timpul, Oct 12, Simona Samulescu

Egophobia Short Stories, Apr 12
Dan Verona's Selected Poems ... free download

Thelma Laycock, Leeds

Eng to Rom:
Broadcast: 26 May 10, Roxana Gabriela Bodîrca

Regatul Cuvantului, Oct 12, Simona Samulescu

Gill Learner, Berkshire

Eng to Rom:
Broadcast: 2 Jun 14, Bianca Musat

Actualitatea literara 19/20, Apr/May12, Madalina Borcau
Constelatii diamantine, Jan 13, Alexandra Muletanu

and Rom to Eng:
Translation Café 124 - May 11: Dan Mircea Cipariu

John Mackay, London

Eng to Rom:
Broadcast: 2008, Veronica Bala - listen

and Rom to Eng:
Translation Café 124 - May 11: Dan Mircea Cipariu

Mary MacRae

Eng to Rom:
Translation Café 07 Apr 08
Translation Café 05 Aug 08

André Mangeot, Cambridgeshire

Eng to Rom:
Broadcast: 2008, Andreea Hadambu - listen

Alwyn Marriage, Surrey

Eng to Rom:
Broadcasts:
14 May 12, traducerea Simona Gosu, lectura Laura Daniela Vatafu
9 Jun 14, Miha-Cristian Toncu

Revista, July 15, Ioana Sabau

Nancy Mattson, London

Eng to Rom:
Broadcast: 31 Mar 11, Mirela Oprina

Leslie McGrath, USA

Eng to Rom:
Broadcast: 8 May 12, Simona Samulescu

Paul Mcloughlin, Middlesex

Eng to Rom:
Broadcast: 18 May 11, Cristina Vitan

Pro Saeculum 3-4/2011

Denise McSheehy, Devon

Eng to Rom:
Broadcast: 3 May 11, traducere Silvia Tabacitu, lectura Iulian Arabagiu

Constelatii Diamantine, Issue 9, 2011
Pro Saeculum 3-4/2011
Revista Conta, Mar 12, Simona Samulescu
Timpul, Nov 11, Petronela Corobleanu

Moira Merryweather, Hants

Eng to Rom:
Broadcast: 16 Mar 11, Cristine Niculae

Constelatii Diamantine, Issue 6, 2011
Constelatii Diamantine, Issue 9, 2011
Pro Saeculum 5-6/2011, translator Denisa Bucur

and Rom to Eng:
in anthology 'Mi -ar trebui un sir de ani' / 'It Might Take Me Years, 2009, Casa Cartii de Stiinta - republished online by Contemporary Literary Press, Jan 13 free download

Joan Michelson, London

Eng to Rom:
Broadcast: 4 May 09, Elena-Daniela Radu

Atelier Liternet, Jun 17, translator Lidia Vianu

2017: Series collection, Bloomvale Home, translator Lidia Vianu

Translation Café 105 - Jun 10 - volume translated by Elena Daniela Radu

and Rom to Eng:
in anthology 'Mi -ar trebui un sir de ani' / 'It Might Take Me Years, 2009, Casa Cartii de Stiinta - republished online by Contemporary Literary Press, Jan 13 free download

Lyn Moir, St Andrews

Eng to Rom:
Broadcast: 17 Mar 11, Marina Bacanu

Constelatii Diamantine, Issue 9, 2011
Pro Saeculum 3-4/2011
Constelatii Diamantine Jun 13, poems from 'Prague Tales', Alexandra Munteanu

Prague Tales: a new volume to be published by Contempory Literary Press, an anthology in Romanian, English and Czech.

Daniel Thomas Moran, New York

Eng to Rom:
Broadcast: 2008, Serban Ionescu - listen
15 May 12, Florentina Vieriu

Sfera Eonica, Dec 12, N N Negulescu

2017: Series collection, Here in the Afterlife, translator Lidia Vianu

and Rom to Eng:
in anthology 'Mi -ar trebui un sir de ani' / 'It Might Take Me Years, 2009, Casa Cartii de Stiinta - republished online by Contemporary Literary Press, Jan 13 free download

Sharon Morris, London

Eng to Rom:
Broadcast: 17 Jun 09, Alina-Olimpia Miron

Revista Conta 4, Georgiana Mosescu
Timpul, Aug 09 - Alina-Olimpia Miron
Timpul, Feb 10

Graham Mummery, Kent

Eng to Rom:
Broadcast: 2008, Raluca Romaniuc - listen


Atelier Liternet, Jun 17, translator Lidia Vianu

and Rom to Eng:
Egophobia Short Stories, Apr 12

Katrina Naomi, London

Eng to Rom:
Broadcast: 2008, Alexandra Sârbu - listen

Ruth O'Callaghan, London

Eng to Rom:
Broadcasts: 2008, Andreea Diaconu - listen
& 19 May 09, Alexandra Sârbu

Actualitatea literara 12, Sep11, Alexandru G Serban
Pro Saeculum, Oct-Dec 12, Simona Samulescu
Revista Conta 4, Alina Miron
Timpul, Apr 12 - Bianca Dumitru

and Rom to Eng:
Agonia 'Meet the Poet', interview by Monica Mahalache
in anthology 'Mi -ar trebui un sir de ani' / 'It Might Take Me Years, 2009, Casa Cartii de Stiinta - republished online by Contemporary Literary Press, Jan 13 free download
Dan Verona's Selected Poems ... free download

Carolyn O'Connell, London

Eng to Rom:
Broadcast: 2008, Emilia Niculaie (Lectura: recitation Sorina Geana) - listen

Fereastra, Oct 15, Ioana Sabau

Patrick Osada, Berkshire

Eng to Rom:
Timpul, Jan 10, Ana Farnuaga

William Oxley, South Devon

Eng to Rom:
Broadcasts:
2008, trans & reading, Liviu Martinescu & Lavinia Cârcu - listen
10 Mar 10, Mihaela Madalina Melneciuc
11 Mar 10, Adelina Lupu
17 Apr 10, trans. Alexandru-Tiberiu Cîrtu,
read by Alexandra Sârbu
28 Apr 10, Oana Andreoiu
5 May 10, Zenovia Popa
6 May 10, Ana Maria Avram
17 May 10, Andrada Vissarion
9 Jun 10, Iuliana Dobre
21 Jun 10, Mirona Palas
22 Jun 10, Cristina Moraru
24 Jun 10, Violeta-Madalina Florea

Algoritm Literar, Iss 2, Aug 10 - poem translated by Zenovia Popa
Revista Conta 4, Zenovia Popa

Translation Café 95 - Love Poems edition, Mar 10
Translation Café 109 - Jul 10

and Rom to Eng:
Egophobia Short Stories, Apr 12
in anthology 'Mi -ar trebui un sir de ani' / 'It Might Take Me Years, 2009, Casa Cartii de Stiinta - republished online by Contemporary Literary Press, Jan 13 free download
Dan Verona's Selected Poems ... free download

Jeremy Page, East Sussex

Eng to Rom:
Broadcasts: 16 May 12, Ruxandra Câmpeanu
7 May 14, George Mihaita

Timpul, Nov 12, Simona Samulescu
Pro Saeculum, 85-86, Mona Samulescu

2017: Series collection, If Not Now, translator Lidia Vianu

Mandy Pannett, West Sussex

Eng to Rom:
Broadcasts: 26 Apr 10, Claudia Haralambie
16 Jun 14, Anca Gheorghiu

Timpul, Mar 13, Simona Samulescu

2017: Series collection, Ladders of Glass, translator Lidia Vianu

Linda Rose Parkes, Ch Islands

Eng to Rom:
Broadcast: 26 Apr 10, Claudia Haralambie

Pascale Petit, London

Eng to Rom:
Broadcasts: 29 Apr 09, Simona-Elisabeta Catana
9 May 10, Claudia Haralambie
7 Jun 10, trans. Anca Vulcanescu, read by Alexandra Sârbu

Peter Phillips, London

Eng to Rom:
Broadcasts: 2008, Simona-Elisabeta Catana - listen
& 20 May 14, Sabrina Seserman

Constelatii Diamantine, Issue 51, Nov 2014
Atelier Liternet, Jun 17, translator Lidia Vianu.

Andrea Porter, Cambridgeshire

Eng to Rom:
Broadcast: 9 May 10, Claudia Haralambie

Joan Poulson, Manchester

Eng to Rom:
Broadcasts:
28 Mar 11, trans. Mona Pinta, read by Iulian Arabagiu
11 Jun 14, Roxana-Beatrice Ahmad

Actualitatea literara, Jul/Aug 12: Madalina Voicu
Constelatii Diamantine, Issue 9, 2011
Pro Saeculum 5-6/2011, translator Denisa Bucur
Timpul, Jul/Jul 12: traducere Laura Marini
Timpul, Feb 13: traducere Mona Samulescu

Chris Preddle, Midlands

Eng to Rom:
Broadcast: 2008, Carmen-Oana Dumitru - listen

Timpul, Oct 09 - Dumitru Carmen-Oana

Lynne Rees, Kent

Eng to Rom:
Broadcast: 23 May 11, trans. Manuela Stancu, read by Iulian Arabagiu

Constelatii Diamantine, Issue 6, 2011
Constelatii Diamantine, Issue 9, 2011
Pro Saeculum 5-6/2011, translator Denisa Bucur

Rod Riesco, Lancashire

Eng to Rom:
Broadcast: 2008, Silvia Nicolae - listen

and Rom to Eng:
in anthology 'Mi -ar trebui un sir de ani' / 'It Might Take Me Years, 2009, Casa Cartii de Stiinta - republished online by Contemporary Literary Press, Jan 13 free download

Jo Roach, London

Eng to Rom:
Broadcast: 30 Mar 11, Iulia Florescu

Constelatii Diamantine, Issue 4, 2010
Pro Saeculum 5-6/2011, translator Denisa Bucur

Anna Robinson, London

Eng to Rom:
Broadcasts: 4 May 11, Mirona Palas
6 May 14, Sabina Carnu

Constelatii Diamantine, Issue 6, 2011

Sue Rose, Kent

Eng to Rom:
Broadcast, 12 Apr 10, Iona Petrescu

Carole Satyamurti, London

Eng to Rom:
Broadcast, 12 Apr 10, Iona Petrescu

Maggie Sawkins, Southsea

Eng to Rom:
Broadcast, 2008, Elena Nistor - listen
18 May 09, Lorena Fota (lectura: Iona Petrescu)
21 May 14, Maria Lucescu

Revista Conta 4, Ruxandra Campeanu
Sfera Eonica, Mar 13, Miruna Iacob

Translation Café 4 Dec 08
Translation Café May 09 (78)
Translation Café Oct 09 (82)

and Rom to Eng:
in anthology 'Mi -ar trebui un sir de ani' / 'It Might Take Me Years, 2009, Casa Cartii de Stiinta - republished online by Contemporary Literary Press, Jan 13 free download

Myra Schneider, London

Eng to Rom:
Broadcast, 27 Apr/6 May 09 Olina Olympia Miron

Diagonale Journal, 6 , Mar/Apr 09, Alina Olympia-Miron

Penelope Shuttle, Cornwall

Eng to Rom:
Broadcast: 12 Apr 10, Iona Petrescu

Hylda Sims, London

Eng to Rom:
Broadcast: 2008, Daniela Radu - listen

Anne Stewart, Kent

Eng to Rom:
Broadcasts:
2008, Elena Arma - listen
16 Mar 09, Ioana Ionita
18 Jun 09, Alexandra Bleonca
8 Mar 10, Ana Maria Licurici
9 Mar 10, Liliana Stefan
3 May 10, Stefania Sima
4 May 10, Catalina Ghita
10 Jun 10, Roxana Bria

Actualitatea literara 14, Nov 11, Simona Gosu
Bucovina Literara, 10/2011, Anca Iancu
Constelatii Diamantine, Annu1 1 Iss 3, Nov 10, Carmen Dumitru
Regatul Curvantului, Jan 12, Alina Popa
Regatul Curvantului, Apr 12, Alina Popa
Regatul Curvantului, May 12, MTTLC
Timpul 1/2012, Petronela Corobleanu

2017: Series collection, Let It Come to Us All, translator Lidia Vianu

Translator's Comment - Elena Arma;
'A peek into Anne Stewart's mind...' Elena Arma article/interview/poetry, Translation Café 133, Sep 12

Translation Café Oct 08
Translation Café Mar 09 (68)
Translation Café Mar 09 (69)
Translation Café May 09 (77)
Translation Café (92)

and Rom to Eng:
'aproape. atat de departe' / 'close. so far away', long poem by Lucian Vailescu, publ. Integral/Vinea 2009

15 poems in anthology 'Mi -ar trebui un sir de ani' / 'It Might Take Me Years, 2009, Casa Cartii de Stiinta - republished online by Contemporary Literature Press, Jan 13 free download

Anthology, 139 pages, 39 Romanian poets (with translator Lidia Vianu), Contemporary Literature Press, Dec 14 ... (more)
free download

Translation Café 124 - May 11: Dan Mircea Cipariu
Dan Verona's Selected Poems ... free download

Seán Street, Christchurch

Eng to Rom:
Broadcast: 19 May 11, Laura Bosnea

Constelatii Diamantine, Issue 6, 2011

Michael Swan, Oxfordshire

Eng to Rom:
Broadcasts:
2008, Mihaela Guzu and Alexandrâ Sarbû - listen
20 Jun 09, Liliana Stefan
13 Mar 10, Olimpia Malai
14 Mar 10, trans. Iulian Arabagiu, read by Georgiana Mândru
13 Apr 10, Carmen-Loredana Fîntîna
27 Apr 10, Carmen-Oana Dumitru
24 May 10, Alina Rosu
25 May 10, Valentina Tache
8 Jun 10, Dorina Burcea
23 Jun 10, Marina Bacanu
24 Jun 10, Violeta-Madalina Florea
13 May 14, Iulia Gheorghescu

Actualitatea literara 10/11, Jul/Aug11, Laura Bosnea
Bucovina Literara, 10/2011, PetronelaCorobleanu
Diagonale, 7 , May/Jun 09, Oana Ludmila Popescu
Regatul Cuvantului, Nov/Dec 11: Alina Popa
Timpul, Feb 09 - Serban Dragos Ionescu
Timpul, Oct 11 - Raluca Mizdrea
Timpul, Mar 12 - Ruxandra Campeanu

Agonia 'Meet the Poet', (Rom) (Eng) interview by Daniela Mihaela Calinescu
Translation Café 9 Dec 08
Translation Café 104 - Jun 10
Translation Café 114 - Aug 10

Diane Tang, Middlexex

Eng to Rom:
Broadcasts: 16 May 11, Mirona Palas
10 May 12, traducerea Mihaela Melneciuc, lectura Laura Daniela Vatafu

Constelatii Diamantine, Issue 6, 2011

Davide Trame, Venice

Eng to Rom:
Regatul Cuvantului, Aug 12: Alina Popa

Deborah Tyler-Bennett, Leicestershire

Eng to Rom:
Broadcast: 2008, Emilia Niculaie, (Lectura: Sorina Geana) - listen

Agonia 'Meet the Poet', interview by Sinziana Mihalache
Translation Café 10 Nov 08

Nigel Walker, East Yorkshire

Eng to Rom:
Broadcasts:
23 May 09, Valentina Tache (Lectura: Cristina Florea)
15 Apr 10, Elena-Andreea Arma
17 May 12, Laura Daniela Vatafu

Timpul, May 11

Translation Café 23 Apr 09
Translation Café, Oct 09 (83)
Translation Café 125 - May 12

and Rom to Eng:
Egophobia Short Stories, Apr 12
in anthology 'Mi -ar trebui un sir de ani' / 'It Might Take Me Years, 2009, Casa Cartii de Stiinta - republished online by Contemporary Literary Press, Jan 13 free download
Translation Café 124 - May 11 - Dan Mercea Cipariu
Dan Verona's Selected Poems ... free download

Ted Walter

Eng to Rom:
Broadcast, 7 Jun 11, trans. Alina-Olimpia Miron,
read by Mirona Palas

Constelatii Diamantine, Issue 6, 2011

Rik Wilkinson, Hertfordshire

Eng to Rom:
Broadcast: 2008, Florentina Yvonne Penciu (Lectura: Bianca Trasca) - listen

Merryn Williams, Oxford

Eng to Rom:
Broadcast: 2008, Cristina Nistor - listen

Actualitatea literara 15/16, Dec 11/Jan 12, Laura Marinica
Timpul, Apr 13, Simona Samulescu

Emily Wills, Gloucestershire

Eng to Rom:
Broadcast: 25 May 11, Andrada Ganea-Vissarion

Constelatii Diamantine, Issue 9, 2011

Margaret Wilmot, East Sussex

Eng to Rom:
Broadcast: 15 Apr 10, Elena-Andreea Arma

Timpul 5/2012, Bianca Dumitru
Constelatii Diamantine 31, Mar 13, Alexandra Munteanu

and Rom to Eng:
Translation Café 124 - May 11: Dan Mircea Cipariu
Dan Verona's Selected Poems ... free download

Vicky Wilson, Kent

Eng to Rom:
Broadcast: 15 Mar 11, Izabella Feher

Constelatii Diamantine, Issue 4, 2010
Constelatii Diamantine, Issue 9, 2011

and Rom to Eng:
in anthology 'Mi -ar trebui un sir de ani' / 'It Might Take Me Years, 2009, Casa Cartii de Stiinta - republished online by Contemporary Literary Press, Jan 13 free download

Dorothy Yamamoto, Oxford

Eng to Rom:
Broadcast: 15 May 14, Miruna Voican

Rom to Eng:
Translation Café 124 - May 11: Dan Mircea Cipariu
Egophobia Short Stories, Apr 12
to Romanian UK Tour to anthology & CD back to top
Postul Radio Romania Cultural
&
Audio Interview with Lidia Vianu