Philippa Lawrence 1938 - 2015
Philippa Lawrence grew up in Devon, Herefordshire, Dorset, and Bristol, and trained in Dress, Set and Costume Design, and Stage Management, working in the theatre and TV. She pioneered restoring historic textiles in stately homes, creating conservation centres at Knole, Sevenoaks (Vita Sackville-West's birthplace), Hatfield House and Castle Howard (Brideshead on TV and film), helped set up the original Textile Conservation Centre at Hampton Court, and lectured with her unique slides here (and still does), and in the USA after being awarded a Churchill Travelling Fellowship. She moved to Salisbury in 1986.
Philippa always wrote poetry in traditional forms but losing her voice and reciting poetry as therapy inspired her to take Arvon Foundation and Southampton University courses, and attend day schools, The Blue Nose Poets' sessions and poetry events in London and elsewhere.
Founder Chairman of Kick Start Poets, Salisbury; former Poetry Representative for the Society of Women Writers and Journalists, and the Betjeman Society, Philippa selected the poems on behalf of Wiltshire for the Autumn 1999 and 2006 issues of South poetry magazine. In 2003 and 2004 she helped children compose Valentine verses to be hung on red laminated card hearts from a bare tree in a courtyard at the National Trust's house, Stourhead.
In 2006 Philippa was awarded an Arts Council grant to give a paper during the Lapidus 10th Anniversary Conference at the University of Kent that April, entitiled Speak for Yourself you Dumb Blonde, about losing her voice and how reading and writing poetry helped her recovery. In June 2007 Philippa inaugurated a poetry prize, which she will judge for her lifetime, at her old school, Sherborne Girls, and presented the trophy, designed by a pupil and made of aluminium by the design technology tutor, Mark Chapman.
Philippa's poetry has won prizes and been widely published in anthologies, local and national newspapers and poetry journals. She gave readings in the South and West, and London including during the poetry pRO Romanian UK tour [see photos], and The Daisy Chain [see Philippa's page] is featured on the poetry p f bilingual (Eng/Rom) CD, And the Story So Far…
In September 2009 Philippa's 48 page pamphlet, From Memory's Wardrobe, which includes two of the poems translated in to Romanian, was published under the Buff Press imprint. A posthumous collection, Butter Side Down, is planned.
Comments on Philippa's work:
"Philippa, you have such a talent for rhyming that you shouldn't abandon it completely"
Simon Armitage

"I'm delighted that a writing suggestion of mine should have sparked off this splendid response. [her pamphlet, From Memory's Wardrobe, see in the shop] Philippa's poetic wardrobe is richly stocked with natty numbers - the poems are warm and witty and sometimes slightly unnerving as well.."
Kit Wright

"Beneath the liveliness there is an undertow of deep and sometimes painful feelings, which give an edge to the humour and wit of her work."
Myra Schneider

"She has an exacting memory, which gives often curious images that always ring true, sometimes elegiac, very often wryly humorous, her work surprises with unexpected reflections, both dark and light."
Rose Flint

"The poem that takes 2nd Prize [Southern Daily Echo, August 2002], In Memoriam, is one of the more tragi-comic pieces. There were quite a few dispatches from the gender war… but this was unusual in the even-handedness of its reporting and manages to convey a great deal in the most economical manner." [for In Memoriam, see more poems]
Joanne Limburg

"A well-made light poem [ Dung Ho!] to look at serious subjects"
and
"Philippa's sonnet [Holy Innocents' Birthday Blues] managed to be funny and accomplished - not an easy task"
Polly Clark
In Memory's Wardrobe, 2009, Buff Press, ISBN 978-0-9560658-1-0. £5.50 incl p&p from poetry p f online shop.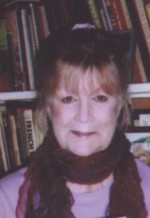 contact executors via poetry p f
poetry favourites:
Second Light Network
Soc. of Women Writers & Journalists
South
Torriano
Poetry Library
Poetry Archive
and in the shop ...
pamphlet collection - "From Memory's Wardrobe",
Buff Press
in anthologies - "Images of Women"
Arrowhead/Second Light;
"In the Company of Poets"
Hearing Eye;
"Parents",
Enitharmon/Second Light