Linda Black studied Fine Art at Leeds Art College and etching at the Slade School. She ran Apollo Etching Studio in London and has exhibited widely. Her poems have appeared in various magazines and anthologies, including this little stretch of life (Hearing Eye/The Poetry School 2006) and I am Twenty People! (Enitharmon, 2007). She was recipient of the 2004/5 Poetry School Scholarship and a pamphlet of her work, The beating of wings (Hearing Eye, 2006) was a PBS Pamphlet Choice. She is the winner of the 2006 New Writing Ventures Poetry Award for poetry. She was co-editor of Magma 41 and is an editor of Long Poem Magazine. She received an Arts Council Writer's Award in 2007 and her first collection of prose poems, Inventory, was published by Shearsman Books in 2008.
Reviews:
of The beating of wings:
'Of the couple of dozen poems here easily half are enviably achieved, powerful pieces that few of Black's contemporaries could match. Hearing Eye have published a really significant debut.'
Martin Crucifix, PBS Bulletin
of Inventory:
'For readers who consider the prose poem to be poetic prose, a genre without its own identity or status, or worse still, badly written prose, then Linda Black's Inventory is not for you. It is, however, for you if you want to acquaint or reacquaint yourself with the genre and learn about the language of the prose poem at its sharpest and cleanest, of a prose poet at her most perceptive and original, and of the form as a container of the strangest aspects of the ordinary.'
Jane Monson, Magma magazine

'The 'inventory' is a dissection of a home, and of its inhabitants. At times the dark objects, such as coats and hangers, remind us of Louise Bourgeois's art works — human, menacing and tragic. There is also much (black) humour, with amusing passages on the status of lodgers, part of a general theme of habitation. I think Black is a very good writer of the modern prose poem, however you wish to define it.'
Frances Presley, Poetry Review

'Black's prose poems are as likely to focus on a chair leg as a significant autobiographical event. When the idea of order is stripped away like this, a mutual respect is forged between writer and reader. The descriptions and objects of Inventory invite you to recognize your own experience ….
… The collection is beautifully illustrated by the poet herself with drawings that capture their fantastic, ordinary, haunted world. Inventory is unique and deserves a big audience.'
Luke Kennard, Poetry London

'The book's sections are interspersed with Black's own superb drawings, which humorously and horrifyingly combine the domestic with the nightmarish - a sort of Goya let loose on a family in suburbia. They reinforce the idea that there are lots of other, chaotic lives we lead alongside the tidy one we try to present to the world. The ordinary can quickly be turned upside down …
Inventory is Linda Black's first full-length collection - a talent to watch out for!'
Ian Seed, Stride Magazine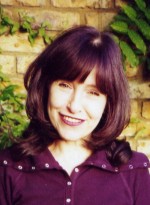 e-mail Linda via
poetry p f
poetry favourites:
Magma;
Poetry Magazines;
Poetry London;
Long Poem Magazine
and in the shop ...
collections -
"Then",
"Slant"
and
"Inventory",
Shearsman
pamphlet -
"the beating of wings"
Hearing Eye
anthologies - "Entering the Tapestry"
and
"I am twenty people!"
Enitharmon;
"this little stretch
of life",
Poetry School / Hearing Eye