Julie-ann Rowell was born in Devon. She graduated from Reading University with a degree in Sociology in 1983 before moving to London, then Newbury, and working as a technical writer and editor. In 2000 she returned to Devon, and currently works as a writer, teacher and editor. She has an MA in Creative Writing from Bath Spa University and for three years was editorial assistant on the Irish Studies Review journal based at Bath. She currently teaches poetry at the Bristol of University.
Julie-ann's pamphlet collection, Convergence, published in 2003 by Brodie Press, is a poignant exploration of the writer's connection to Ireland and its people, landscape, culture and history. It was awarded a Poetry Book Society Recommendation.
Her first full collection, Letters North was published by Brodie Press in August 2008. It continues the theme of place, capturing the shifting relationship between humankind and our natural surroundings.
Julie-ann has over fifty poems published in magazines and anthologies, including Chapman Magazine, The Reader, Mslexia magazine, South, Interpreter's House, The Frogmore Papers, Poetry Scotland, Seam, Staple, Anon, Other Poetry, Poetry Cornwall, and Cascando. Awards for poetry include first prize in the New Writer Poetry short collection, 1998, second prize in the New Writer Poetry competition 2003, runner-up in BT section of the National Poetry competition 2000. She won first prize in the Frogmore Press Poetry Competition 2005 and was runner-up at the 2005 Bridport Poetry Competition. She has also received several commendations, including most recently, a commendation in The Poetry on the Lake competition, 2008.
Quotes on Letters North:
'There is no doubting the strength of sensitivity behind these poems. To use Rowell's own phrase, "Letters North leaves a white thumbprint in memory".'
Mario Petrucci

'Letters North is a fine collection. Positioning the self in relation to place, and memory, Rowell presents a world where events and objects are both vividly realised in their own right and a means of connecting with others across time and space. The letters of the title refer to more than just the title sequence; Rowell writes poems that are urgent communications, forging a shared present with the reader.'
Jane Griffiths

Collections and Anthologies:
Letters North, Brodie Press, available from www.brodiepress.co.uk
Convergence, available from www.brodiepress.co.uk, ISBN: 0-954-26492-4
Hand Luggage Only, anthology of the Open Poetry's 2007 International Sonnet Competition, ISBN: 978-0-9559162-0-5 (judged by Don Patterson)
All Over the Place, Writer's Inc, Writers-of-the-Year Competition Anthology, 2006, ISBN: 0-9544180-4-2
My Mother Threw Knives, an anthology of poems about women's lives, Second Light Publications, ISBN: 0-9546934-1-8 (2006)
Ware Poetry Competition Anthology 2006, ISBN: 1-904851-17-1 (judged by George Szirtes)
Moor Poets Anthology Volume 1 & 11, ISBN: 0-9545474-0-3 (2003), ISBN 0-9551114-0-2 (2005)
Miracle & Clockwork, The best of Other Poetry, Series Two, ISBN: 0-9551749-0-2 (2005)
The Bridport Prize Anthology, 2005, ISBN: 1-904537-45-6 (judged by Andrew Motion)
Mix, Bath Spa University 'MA in Creative Writing' anthology, ISBN: 0-9540526-2-5 (2003)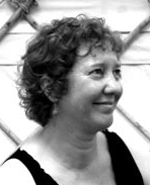 poetry favourites:
J A Rowell
Brodie Press
The Reader
and in the shop ...
collection -
"Letters North"
and
pamphlet -
"Convergence",
Brodie Press