Janice Fixter was born in Kent and lives in South East London. She has been writing poetry and non-fiction since 1994 and has been widely published. Her poems have also been broadcast on Premier Radio, LBC and Radio 4. She has a D.Phil. in Creative Writing from Sussex University.
Janice has also written non-fiction articles and books on parenting - The Parentalk Guide to being a Mum, Hodder and Stoughton 2000 and How to Succeed as a Single Parent, Hodder and Stoughton 2003 with Diane Louise Jordan. She has contributed to radio programmes and has been seen once or twice on the BBC… From 2001 to 2007 Janice was a trustee of 'Parentalk' - a charity which aims to inspire parents.
In 1997 Poets Anonymous published her chapbook Walking Away From The Shadows and in 2005 her pamphlet walking the hawk was published by tall-lighthouse. Her first full collection a kind of slow motion was published by tall-lighthouse in July 2007. She is passionate about birds, bats and orchids.
Review:
a kind of slow motion is Fixter's first full collection, one with a rich ear for all the rhythmic cadences of nature and human interaction. The poet embraces the visceral along with the lyrical, using Home Truths as a tender reverie about a mother who throws "whet-stone knives, sharpened." From simple hymns to harmony where the author wants "to feel nothing but ocean" to mournful verse lamenting that "home is a long way in any direction", Fixter's deceptively simple work is powerfully attractive.
PBS Bulletin Autumn 07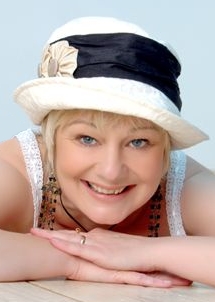 poetry favourites
tall lighthouse;
wingbeats;
nth position;
Matthew Paul Poems Blogspot
and in the shop ...
collection -
"a kind of slow motion",
tall-lighthouse;
chapbook -
"Walking Away From The Shadows",
Poets Anonymous