Helen Mort was born in Sheffield in 1985 and grew up in North East Derbyshire. She has published two pamphlets with tall-lighthouse press, the shape of every box and a pint for the ghost, a Poetry Book Society Choice for Spring 2010. Five-times winner of the Foyle Young Poets award, she received an Eric Gregory Award from The Society of Authors in 2007 and won the Manchester Young Writer Prize in 2008.
In 2010, she became the youngest ever poet in residence at The Wordsworth Trust, Grasmere where she published a pamphlet called Lie of the Land. Her first full collection Division Street will be published by Chatto & Windus in 2013. Individual poems have appeared in The Spectator, Poetry Review, Poetry London and The Manhattan Review.
After taking part in the Escalator scheme for performance artists, Helen wrote a live literature show (also called A Pint for the Ghost) which she performed at the Edinburgh Fringe in 2010. She has also appeared at Latitude festival, Ledbury festival and StAnza.
Helen is currently working towards a PhD at Sheffield University and lives in Chesterfield with two troublesome whippets.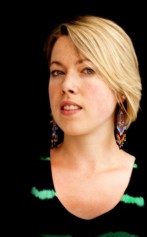 e-mail Helen Mort via poetry p f
poetry favourites:
tall-lighthouse,
CB1 Poetry,
Christs College - Milton,
Poetry Society Stanzas,
Poetry International
and in the shop ...
pamphlets -
"Lie of the Land",
The Wordsworth Trust;
"the shape of every box"
and
"a pint for the ghost",
tall-lighthouse