Note: Fiona Robyn now writes as Satya Robyn.
See website satyarobyn.com
Fiona Robyn has been a ravenous reader since The Very Hungry Caterpillar. She started writing poetry after falling in love with Edward Thomas and hasnít stopped yet.
She is widely published in poetry magazines and on the internet. Poems have appeared off-line in The Rialto, The Interpreterís House and Obsessed with Pipework and on-line at 3rd Muse, nth position and Snakeskin.
Her first collection, Living Things, is currently available - see Fiona's web-site for details.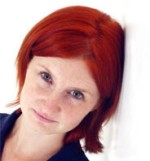 blogs:
a small stone

collection:
"Living Things",
web-link