David Hart was born and grew up in Aberystwyth and has lived and worked in Birmingham for most of his life: in sequence, as an Anglican priest (university chaplain), theatre critic, arts administrator, and now freelance again.
He is presently part-time Honorary Teaching Fellow, University of Warwick and Lecturer in Lifelong Learning, University of Birmingham. He was Birmingham Poet Laureate 1997-8, Co-Tutor, poetry residential courses at Totleigh Barton and The Hurst (Arvon), Ty Newydd (Wales) and for Poetry Trust (Suffolk) and has run many workshops.
He created, and for its first two years, ran the writing course for the Gifted and Talented Summer School at the University of Warwick and has held poetry residencies at Worcester Cathedral (open workshops continuing there), South Birmingham Mental Health NHS Trust, Heartlands Hospital (Birmingham), Bronglais Hospital (Aberystwyth), Aldeburgh and Southwell Poetry Festivals.
He wrote a Hereford Mappa Mundi-based libretto 'Song of the Mapmaker' with music by David Ventura, performed in Hereford Cathedral and on CD, and wrote poems in response to Georges Rouault's etchings, Miserere et Guerre, commissioned by and exhibited at the Birmingham Museum & Art Gallery.
Prizes and awards include 1st, 2nd and runner-up (in separate years), National Poetry Competition, 1st, Irish National Competition, BBC/Arts Council 'Write Out Loud' (writing for radio) course and award, Society of Authors Travel Scholarship.
His books of poems include Setting the poem to words (Five Seasons Press), Nine Songs - versions from the ancient Chinese, The Men's Hut (Worcester Cathedral residency) (both Flarestack), Crag Inspector, a poem of Bardsey Island (Five Seasons), Work, the work (a Beethoven poem, Flarestack) and forthcoming from Five Seasons Press, a collection, Running out .
His poem sequence, All Saints Elegies, was in the Republic of Letters (Boston, USA) in 2004.
See more at David's web-site.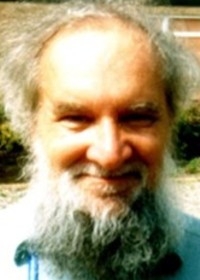 enquiry to
poetry p f

David Hart blog
feature article:
"meaning meaning"
ppf shop on-line...
Poem Card -
"The Woman Swimming"
shop elsewhere ...
collections -
"Setting the poem to words",
"Crag Inspector, a poem of Bardsey Island",
and forthcoming
"Running out",
Five Seasons Press
and from Flarestack:
collections -
"Nine Songs",
"The Men's Hut"
and
"Work, the work"
and, as editor:
"Is a religious poem possible in the early 21st century? New poems and notes" and
"Freedom rules : New forms for the making of poems, New poems and notes"