Amanda Sewell was born in 1945, and has been writing since childhood. She was educated at the Universities of Birmingham and East Anglia, and has taught English in Paris, Sydney and Brighton. She is married, with one son.
Her first volume of poems The Appropriate Country was published in 2001, by Waterloo Press, Brighton. She had previously been published in magazines as diverse as London Magazine, The Listener, Twentieth Century, Nineties Poetry, Quadrant and Eratica.
Her work spans more than three decades. The late poets Alan Ross, Stevie Smith and George MacBeth all encouraged her to write.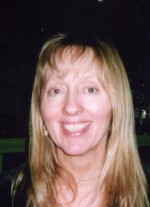 and in the shop ...
collection -
"The Appropriate Country",
Waterloo Press