Born in 1957, Eleanor Livingstone is a Scottish poet, reviewer and editor whose work has been widely published in the UK and also in Ireland and the USA. A graduate of the University of St Andrews, she works part-time as a para-legal and creative writing tutor. From 2005 until Spring 2021, she was Artistic Director of StAnza: Scotland's International Poetry Festival which takes place annually in St Andrews.
She is a charismatic reader of her own poetry and regularly travels to give readings across the UK. In June 2008 she took part in the Utena Poetry Festival in Lithuania. Eleanor Livingstone lives on the coast of Fife with her husband. They have one daughter.
Publications include The Last King of Fife (HappenStance, 2005), A Sampler (HappenStance, 2008); and as editor Skein of Geese (The Shed Press, 2008) and Migraasje: Versions in Scots and Shetlandic (Stravaigers, 2008).
Her poems have also appeared in many magazines and journals, including recently Magma, Smiths Knoll, The SHOp, Envoi, Seam, Orbis, Dreamcatcher, Obsessed by Pipework and The Interpreter's House and her poem, Snow Hare, won first prize in the 2008 Second Light Poetry Competition.
To see a film of Eleanor reading In The Mort House, click here (YouTube).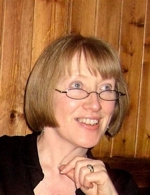 poetry favourites:
HappenStance;
StAnza;
Scottish Poetry Library;
St Mungo's Mirrorball
and in the shop ...
collection -
"Even the Sea",
Red Squirrel Press
pamhlet collection -
"A Sampler",
HappenStance;
as editor -
"Skein of Gees",
The Shed Press;
"Migraasje",
Stravaigers Press