Caroline Natzler:
My first full-length collection of poetry, Design Fault, was published by Flambard Press in 2001 and work from it was highly commended in the Forward Poetry Prize nominations for that year. My second collection, Smart Dust, appeared from Grenadine Press in 2009 and has had some very favourable reviews. I read my work in various London venues, and it has been recorded for the Poetry Library Archive.
Over the years the impetus for my writing has shifted from a need to voice the world, and suggest its spiritual dimension, to a pleasure in the craft of poetry. My engagement with existential questions remains fundamental to my work, although I love exploring different voices and styles, and I think my work has become both more sensitive and wittier over time.
I teach creative writing in London, privately (small groups and one-to-one) and at the City University, Birkbeck College and the City Lit, (www.citylit.ac.uk) where one of my classes is for experienced poets.
Review Comments on Smart Dust;
"I like the way Caroline Natzler approaches the ineffable from a position of faithlessness. I like the way she keeps faith with the minutiae of life on earth."
Gillian Allnutt

"Although Natzler is a brilliantly astringent writer her work does not shy away from examining the big themes of metaphysics...(her) poetry is a real find. She is a true original whose seriousness of purpose is tempered by wit and charm."
Acumen

"Natzler is excellent at engaging with theoretical physics to explore aspects of human existence. The scientific poems have vitality and express the ineffable without strain. She is vibrant on the power of passionate love to make us alive to our surroundings and origins."
Envoi

"Quiet, graceful windows.. these poems lure you in until you find yourself bestowed with the most panoramic of views. It makes for beautiful reading."
Mslexia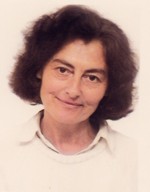 poetry favourites:
City Lit
and in the shop ...
collections -
"Only"
and
"Smart Dust",
Grenadine Press;
"Fold",
Hearing Eye;
"Design Fault",
Flambard Press